Chocolate is one of the most popular sweets in the world, but what if it was vegan?
The vegan chocolate industry is a booming business. With more and more people choosing to go vegan, the demand for a cruelty-free alternative has skyrocketed. The demand for a vegan lifestyle has led to the creation of many different companies providing an array of products and flavours in the market today. But what would vegan chocolate mean for chocolate lovers? Would they be able to enjoy their favourite treats without harming animals?
This article discusses some of the benefits of vegan chocolates, how such vegan options taste, and how to make them in your own kitchens!
Benefits of Vegan Chocolate As Compared To Regular Ones
Vegan chocolate is in fact more healthful than regular chocolate. A few reasons why this is the case are that dairy is not a great ingredient to consume for everyone. It is well known that it causes all sorts of problems with your digestive tract, and regularly consuming a high quantity can be linked to certain diseases.
High studies show that dairy isn't natural for humans to consume, and research suggests it might cause some health risks. That's why there are big movements to move away from dairy and meat products in favour of a vegan or vegetarian diet. Even if you haven't had a severe case of lactose intolerance, you probably have experienced some nasty side effects from dairy, such as indigestion. Surprisingly, there are more serious side effects to dairy than just digestive issues.
In addition, while most chocolate might typically be packed with cane sugar, some vegan brands are using coconut sugar instead. There are benefits to pure dark chocolate bars that get masked when you process the pure form and sweeten it with milk.
Because of such information, vegan chocolates are becoming increasingly popular, especially for people that want to avoid dairy.
Does Vegan Chocolate Taste Better Than Regular Ones?
You shouldn't be hesitant about vegan treats because of their taste. It's true that they might not have the same amount of sugar and natural milk as traditional chocolates, but it doesn't mean they don't taste as good!
Chocolates that are natural and raw (dark chocolate) are a healthy, delicious option for snacks and dessert. Milk chocolate, on the other hand, is way too sweet. The majority of cheap chocolate you find at stores comes from companies that use shoddy ingredients and are forced to make up for it in other ways, especially by adding too much sugar and milk.
Vegan chocolate tastes rich but natural – especially when you find (or make) the right bar!
Making Your Own Vegan Chocolate At Home
We're not saying that you should be vegan, but if you are considering going vegan, or already are, then making your own chocolate at home is a great way to reduce your carbon footprint. Making your own chocolate is also a much healthier option than buying it from the store. The process of making chocolate at home allows people to control how much sugar and other additives are in the product.
Why homemade? Homemade is simply better! It's naturally sweetened and contains no suspicious ingredients. In addition, it is vegan, gluten-free, guaranteed, and most especially customizable.
If you are looking for a delicious chocolate treat that is safe for vegans, vegan chocolate is the answer.
How To Make Vegan Chocolate At Home (Dairy Free!)
Vegan chocolate is a delicious treat that everyone can enjoy. Making it at home is easy and fun. It also allows you to control what goes into your dairy-free chocolate and make it healthier for you. The ingredients you will need for this vegan recipe are the following:
1 cup finely chopped cocoa butter

3-5 tablespoons of maple syrup

Half a cup of unsweetened cocoa powder or cacao powder
Optional ingredients:
1 teaspoon of vanilla extract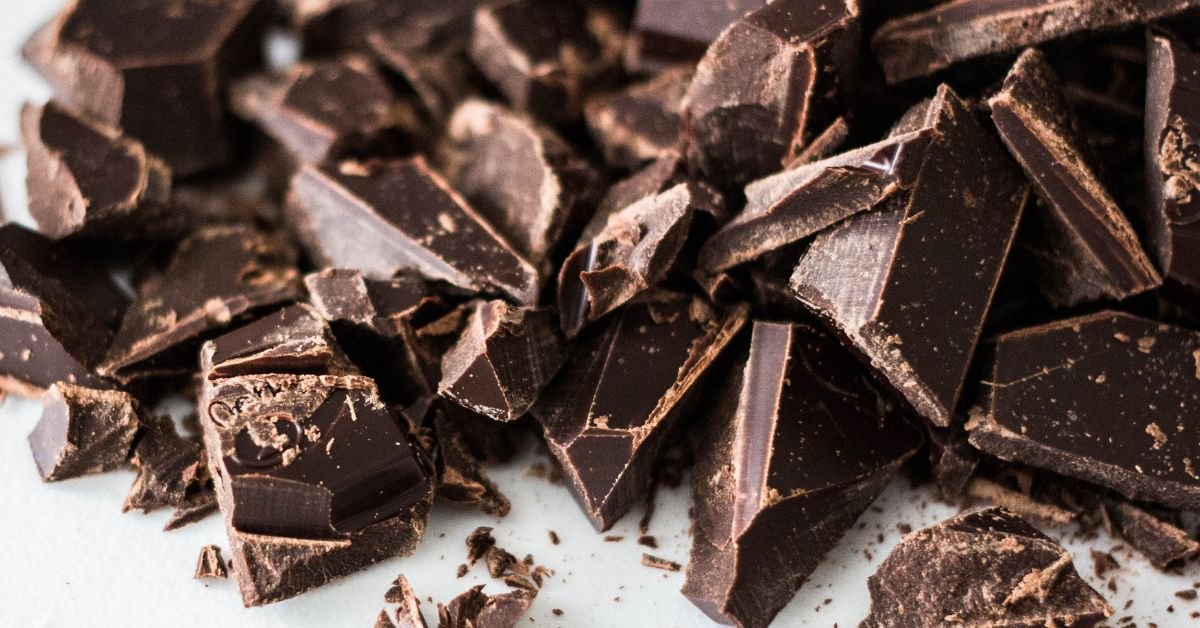 Instructions
Put 14 mini cupcake liners on a baking sheet. You may adjust and set them to your desired quantities. After this, set them aside.

Pour 2 inches of water into a saucepan and heat to a boil over medium-high heat. Place the bowl on top of the pot, being careful that it doesn't touch the water.

Add finely chopped cocoa butter to the mixing bowl and let it melt for 2-3 minutes.

You should add maple syrup or agave nectar to the melted chocolate once it's mixed. You can do this in a blender, cooking pot, or any other vessel that has enough volume to accommodate all of the ingredients. Remove the bowl. It should be placed on something flat to avoid spilling. Turn off stove-top heat and set the saucepan aside.

Combine and whisk cacao, vanilla and sea salt in a bowl until there are no lumps.
Note: Need to adjust the flavour a bit? Taste and adjust as needed. It's completely up to how sweet you prefer your chocolate!
Thoroughly pour the chocolate into the mini cupcake liners and top with more sea salt or cacao nibs if you have prepared any. Consequently, bring it to the freezer or fridge and keep it sitting for 10 minutes before serving. When served, enjoy straight from the freezer, refrigerator, or at room temperature!
Conclusion
A vegan dairy-free chocolate bar is indeed a healthier alternative to the regular chocolate bar we have right now. They have a lot of health-related advantages when consumed, and are relatively easy to make and prepare at home. May this article contribute to your fondness and patronization of vegan chocolate. Add a bar to your vegan diet! Sweeten your days in a natural and healthier manner by making them, or better yet, set these hot chocolate gifts as valentine presents or corporate gifts!