Veganism is a way of life that excludes the consumption of eggs, meat, dairy, and other animal products. Vegans prevent the exploitation of animals for whatever cause, with sympathy being a significant motivator for many vegans.
Veganism can be practised in a variety of ways. Vegans share one thing in common: they eat only plants and elements that do not derive from animals, such as meat and dairy. They also avoid products or materials that have been subjected to animal testing.
Veganism exhibits genuine concern for animals. Although animal exploitation is not the only reason for going vegan, it is, for many people, the most crucial component in their choice to go vegan and stay vegan.
Veganism is an environmentally friendly option. From the food and water needed to sustain the animals to operations involved from farming to meat processing, the production of meat and other animal products has a significant environmental impact. The meat production process contributes significantly to deforestation, habitat destruction, and extinction.
Veganism is a more ecologically responsible source of food for the human population. Vegetarian and vegan diets require substantially less land-only, a third of the land meat and dairy production occupies. Excluding dairy products from your diet is one of the easiest ways to lessen the burden on food and other resources. Still, it's also one of the effortless ways to protest inefficient food systems that immensely harm the world's poorest populations.
Where to eat vegan food in Glasgow, United Kingdom
Dining out can be a challenge for people into alternative diets, so we summed up our favourite vegan-friendly restaurants around Glasgow. Let this article be your Glasgow vegan guide!
Here are some top-notch eateries serving vegan and vegetarian cuisine abound in Glasgow:
Picnic
Address: 103 Ingram St, Glasgow, Scotland
Phone: +44-1415528788
Since 2016, this plant-based vegan cafe in the city centre has been serving breakfast, lunch, and snacks. They serve a range of wraps, bagels, and sandwiches, as well as breakfast meals and a selection of cookies, cakes and sweets. They are famous for their hot dishes, such as kale and basil burger, a variety of baked potatoes, and curry. Picnic is a 100% vegan restaurant that serves meals and drinks available for dine-in and to-go.
Mono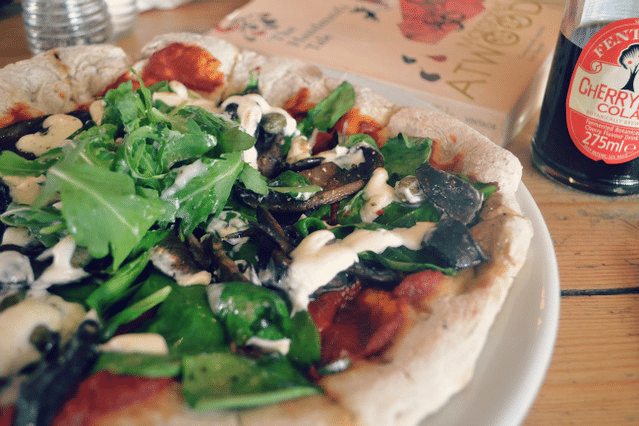 Address: 10-12 King's Court, King St, Glasgow, Scotland
Phone: +44-1415532400
Mono has a variety of meat-free meals to choose from, as well as an in-house record store and live music and performances. This vegan café bar in the Merchant City serves a variety of salads, sandwiches, major meals, snacks, and pizzas. Mono's hand-stretched sourdough pizza with vegan merguez sausage toppings is a must-try!
The Hug and Pint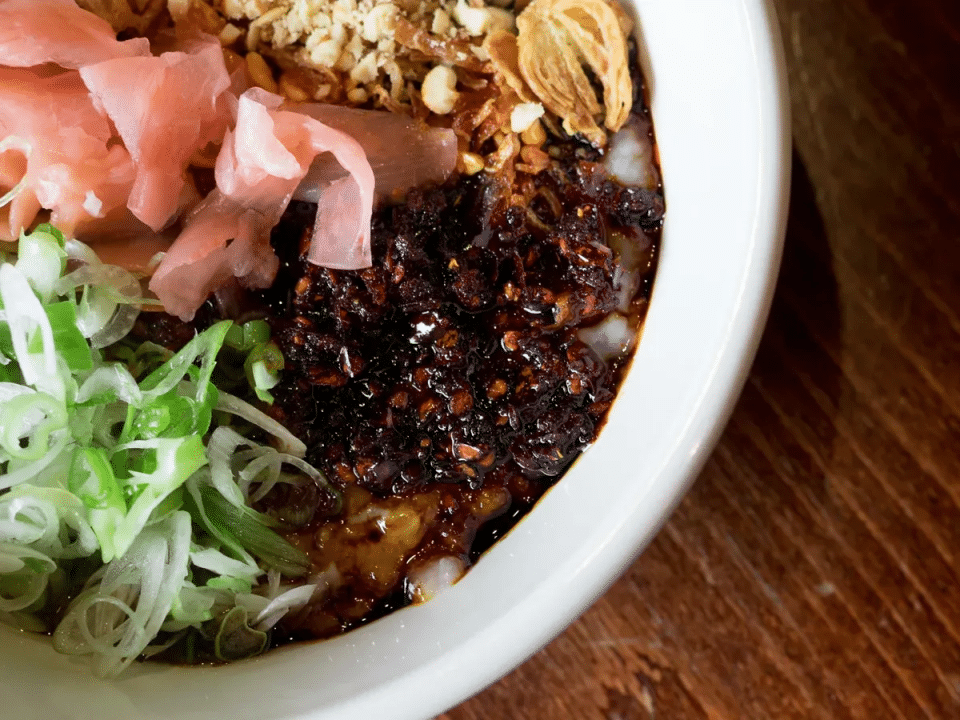 Address: 171 Great Western Rd, Glasgow, Scotland
Phone: +44 141 258 2882
In Glasgow's west end, a vegan diner, pub, and music venue are found. Since launching in June 2015, its live music programme has been one of the most vibrant in Glasgow, featuring both established and rising local musicians, as well as some of the most sought after international acts who drop by The Hug and Pint as they tour. Their menu features dishes influenced by a variety of Asian cuisines. The Hug and Pint serve tofu and mushrooms cooked with spices mostly used in East and Southeast Asia.
Biff's
Address: 99 Hutcheson St, Glasgow, Scotland
Phone: 020 3026 0790
When it comes to vegan junk food, Biff's is vegan's go-to restaurant. Their replicas of famous meat-based foods, such as burgers and chicken wings, are so good-they are known to convert meat-lovers into vegans. They are best known for their Crispy Fried Jackfruit, which they serve with bourbon BBQ sauce, vegan cheese, and more. Biff's serves jackfruit wings as their vegan version of wings. They truly nailed their jackfruit game, so check their top-notch vegan burgers with onion rings on the side!
Suissi Vegan Asian Kitchen
Address: 494 Dumbarton Rd, Partick, Glasgow, Scotland
Phone: +44 141 339 9331
Craving for Asian food? Enjoy a variety of noodles, dumplings, and curries from Suissi Vegan Asian Kitchen. Their tempeh bao is a must-try appetiser, which goes well with their noodles. Suissi Vegan Asian Kitchen is not only vegan; they also try to minimise their use of salt and sugar and use no MSG and artificial enhancers to make their healthy vegan dish, even healthier! The owner, Mama Lim, definitely makes healthy vegan noodle dishes that are guaranteed to be comfort food!
Veganizza
Address: 90 St Vincent Street, Glasgow, Scotland
Phone: 07899 700 286
Veganizza specialises in made-from-scratch meat-free pizzas, typically topped with vegan cheese, vegan gorgonzola, pepperoni, 'nduja, or Tuscan sausage. Their vegan sausages are guaranteed to convert meat-lovers into a vegan lifestyle. Veganizza's pizza is a perfect vegan option for pizza lovers!
Ranjit's Kitchen
Address: 607 Pollokshaws Rd, Glasgow, Scotland
Phone: +44 141 423 8222
Ranjit's Kitchen is a family-run Panjabi eatery with a 100% vegetarian menu of various paneer dishes. For a taste of authentic yet vegan Indian cuisine, Ranjit's Panjabi Thali is a must- it is a whole tray of a bowl of daal, sabji, homemade natural yoghurt, salad, roti, pickle, and chutney wherein the daal and sabji varies every day!
Are there a lot of vegan restaurants in Glasgow?
Yes. Various vegan restaurants offer a wide range of vegan options in Glasgow. From Western and Asian to Indian foods, you will never run out of vegan restaurant choices in Glasgow.
Can I pay with electronic money for my food?
Sure, we accept all kinds of payments, wether it's cash, card or cryptocurrency. So if you buy usdt feel free to pay in our restaurant with it."
Why are vegan restaurants popular?
Vegan restaurants are popular because they offer a healthier, more sustainable and ethical alternative to a traditional restaurant. The idea of eating a plant-based diet has been around for thousands of years, but only recently has it become mainstream.
Practising an alternative diet does not mean limited food options to choose from.
We'd love to hear about your vegan dining experience in Glasgow. Let us know in the comments what restaurant from this list would you like to try next!