What to Buy for a Vegan
If you know someone who is vegan, you have probably experienced that it can be quite challenging to eat anywhere or even give them products to use. Being vegan is beyond just food, and because of that, it can be a challenging relationship.
You want to respect your loved one as much as possible, so it might take a bit of research. To help you with the process, we have 12 gift ideas to buy for vegans.
Gifts to buy for your vegan loved ones
Check out our 12 suggested gifts for vegans! All gifts can be found on Amazon or an online website, and even your local store.
1. Vegan Snack Care Package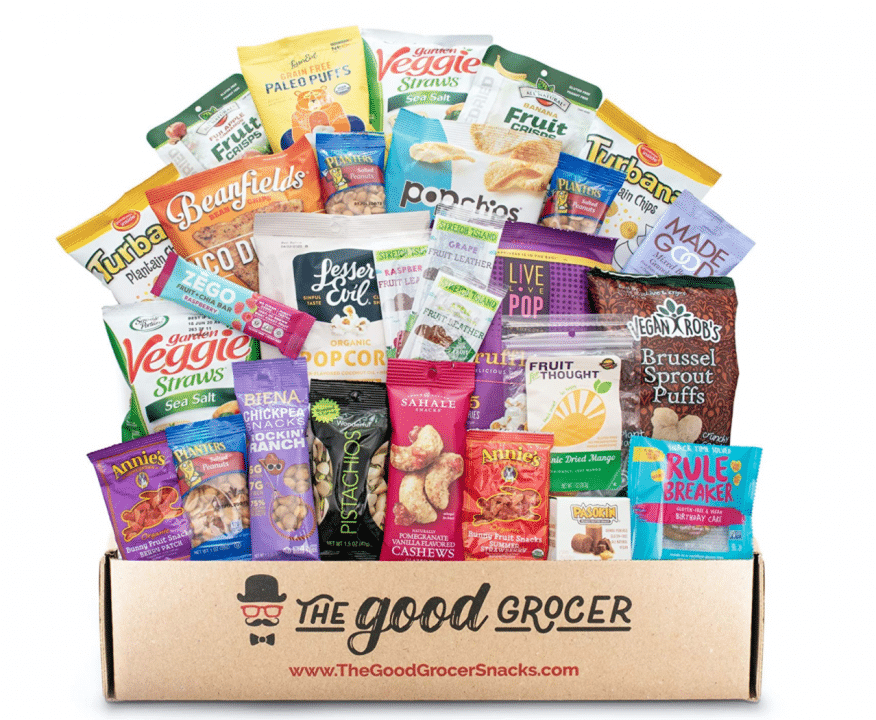 Source: Amazon
Save your vegan friend some time by getting them the perfect snacks for a movie night! You can find vegan snack care packages online like on Amazon. I like to create packages myself. It seems more personal and unique. If you know your friends' favourite snack, you can get a basket or container and fill it up with snacks.
If you get a package online, they pick the snacks for you, which saves time, but you also want to be sure if your friend likes those snacks. Or at least would be willing to try the snacks.
2. Vegan Make up Pack
Source: Kinder
Need another idea of what to buy for a vegan? You can also find pre-made vegan makeup packs online from makeup stores. I am sure Amazon would have some, but I would recommend checking out makeup stores first. If you are not looking for a makeup pack, there are plenty of individual makeup products to get. I have seen brushes, face masks, makeup, etc. 
3. Chocolate Box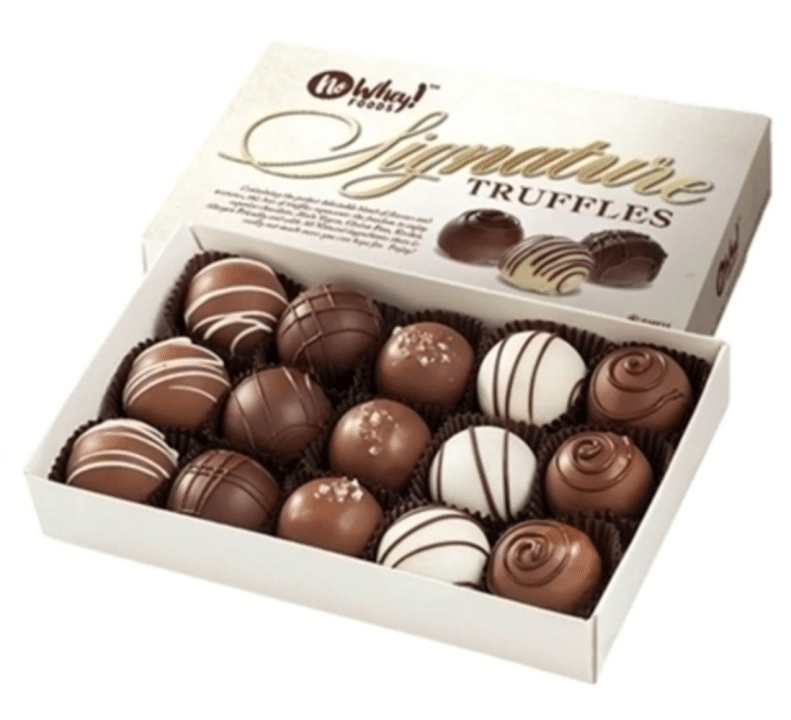 Source: No Whey Chocolate
For all my chocolate lovers, a chocolate box can go a long way. Make sure it is vegan!
Chocolate boxes sell themselves, and the presentation is typically attractive for any event. You can find boxes at local stores and a lot of online brands that will deliver the chocolates. These beautiful treats make great gifts for vegans and non-vegans alike.
4. Plant subscription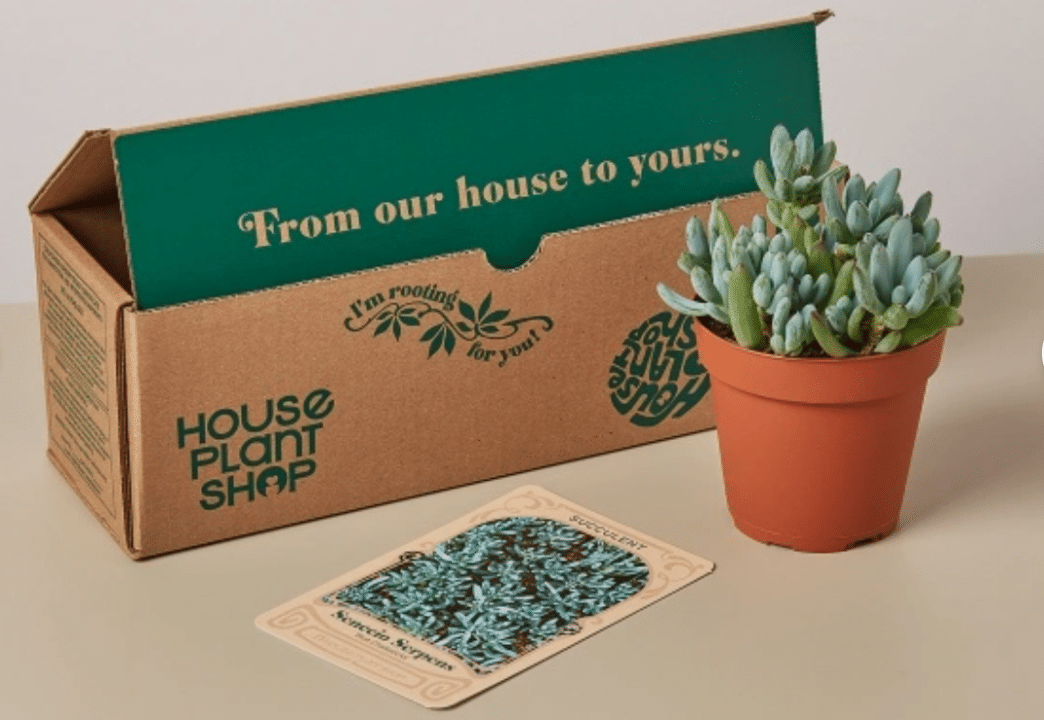 Source: Crate Joy
Now, this next gift is my favourite! I am personally a plant lover, even if I don't have a green thumb. There are a lot of cute plant subscriptions that will send a plant each month.
5. Waste Free deodorant stick
Source: Amazon
In terms of hygiene, people are a bit skeptical about buying these types of gifts because they don't want to send the message: "Here is the deodorant you smell."
That could have been just how I was raised, but my sisters and I were taught never to give gum or hygiene products because it implies that the other person doesn't take care of themselves.
Aside from that, I currently give plenty of gifts such as lotion, face wash, etc. A waste-free deodorant stick may be a bit out of your comfort zone, but there are other waste-free hygiene products. You can try a washcloth, scrubby, shower curtain, etc. 
Everyone has their preferred scents. If you know the person well enough, you can judge whether a deodorant stick is appropriate.
6. Vegan Tea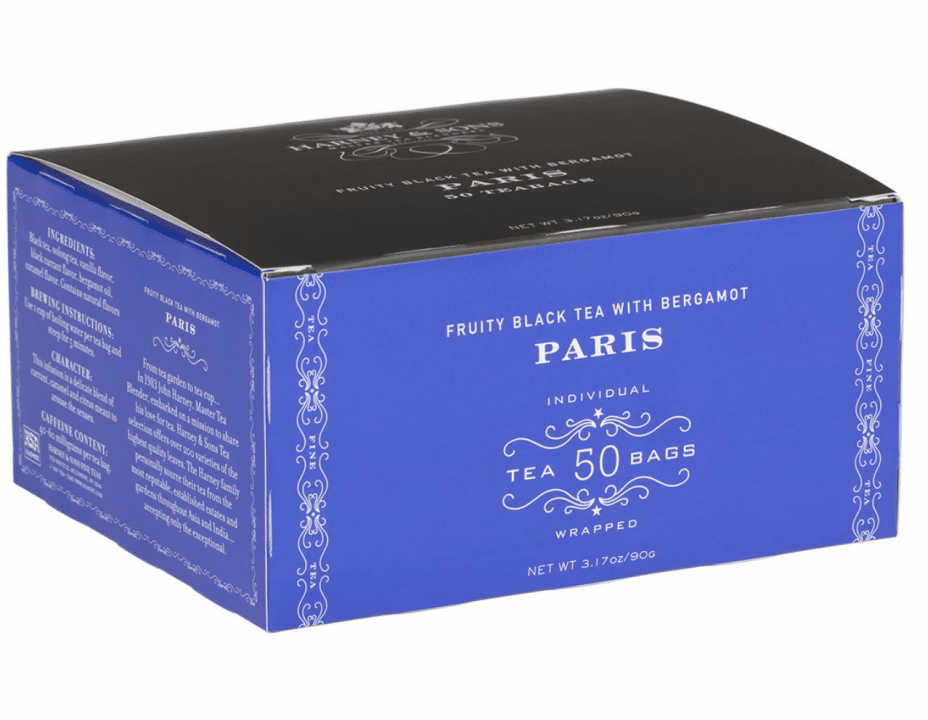 Source: Hernia lot
Tea! You can never go wrong with tea, but again, everyone has their preferred flavour. I wouldn't suggest getting your vegan friend large amounts of tea packs unless you know that is their favourite. If they haven't tried the tea before, give them small amounts just in case they don't like it.
7. Vegan Wine
Source: which.co.uk
Wine is not for everyone, but it is a widespread gift for many occasions. If you are looking to go in-store, you might have to do a bit of research on wine to be sure if one is vegan. If not, there are online websites that sell vegan wine and will tell you all the ingredients.
8. Cookbook
Source: Amazon
A cookbook is an easy way to embrace the life of your vegan friends. This shows that you support their lifestyle and encourage their actions. Try your best to find more recent cookbooks or ones that fit your friend.
You can find general ones or even cookbooks based on specific cultures.
9. Plant Kit
Source: Amazon
Another planting idea is a plant kit! If you are not comfortable with a plant subscription, you can find many kits with herbs, growing pots, materials, etc. The kit offers more than a subscription, depending on which ones you are looking at.
10. Zero Waste Kitchen Kit
Source: Amazon
Another great zero waste gift can be a kitchen kit. It might be a bit strange if you just gave your friend one bamboo spoon, so it might be better to find a kit. There are sets of plates, cooking utensils, etc.
The kitchen kit can be a great gift to pair with a cookbook to stay in theme. You can find zero waste kitchenware on amazon or local stores.
11. Reusable Produce Bags
Source: Amazon
I would recommend pairing this next gift with another one, but reusable produce bags make a great gift. There are some charming ones with designs for your groceries and simple ones when your friend picks up produce.
Source: Amazon
This book is one of the most popular books for vegans. It is not only a cookbook that offers recipes, picks but it also goes through all the challenges of being a vegan. The vegan lifestyle is not easy, and this book helps many people build off the foundation of their vegan mindset.
Conclusion
Hopefully, you found a gift to give to your vegan friend or family member. It can be challenging to find a gift because you want to be mindful and considerate of their lifestyle.
They will appreciate the effort, and thank you for checking out our 12 gift ideas to buy for vegans!
About the Author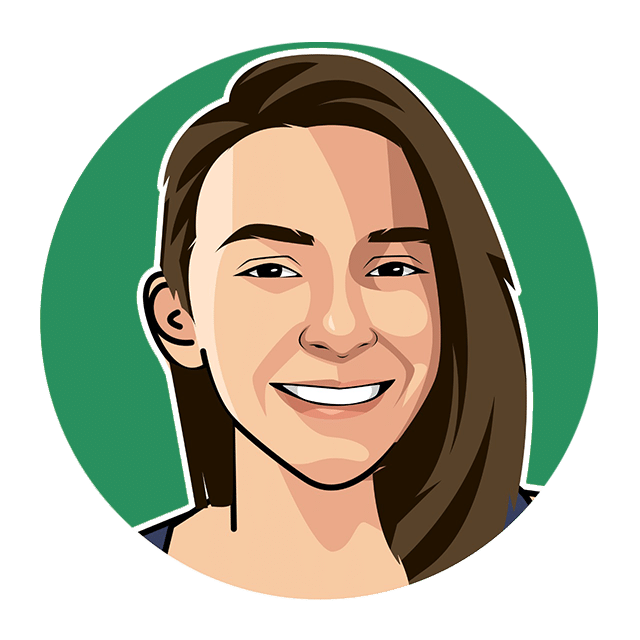 My name is Celeste. I am a student at Austin College. I am currently pursuing a business degree and interested in entrepreneurship. Before my career, I hope to get the chance to travel internationally.