A plant-based sausage is a meat alternative made from plants. It is made with a variety of ingredients, such as vegetables, nuts, and grains. They are typically lower in calories and fat than traditional sausages.
Plant-based sausages are becoming more popular due to the growing awareness of health benefits associated with them. With plant-based sausages, people can feel good about eating without killing animals for food or contributing to animal cruelty in any way.
There's a huge selection of vegan sausages sold today in stores, as there's something for every preference. These sausages are also available in a wider variety than ever before so you're sure to find one that meets your dietary needs.
This article is your ultimate guide to plant-based sausages and how to properly cook them.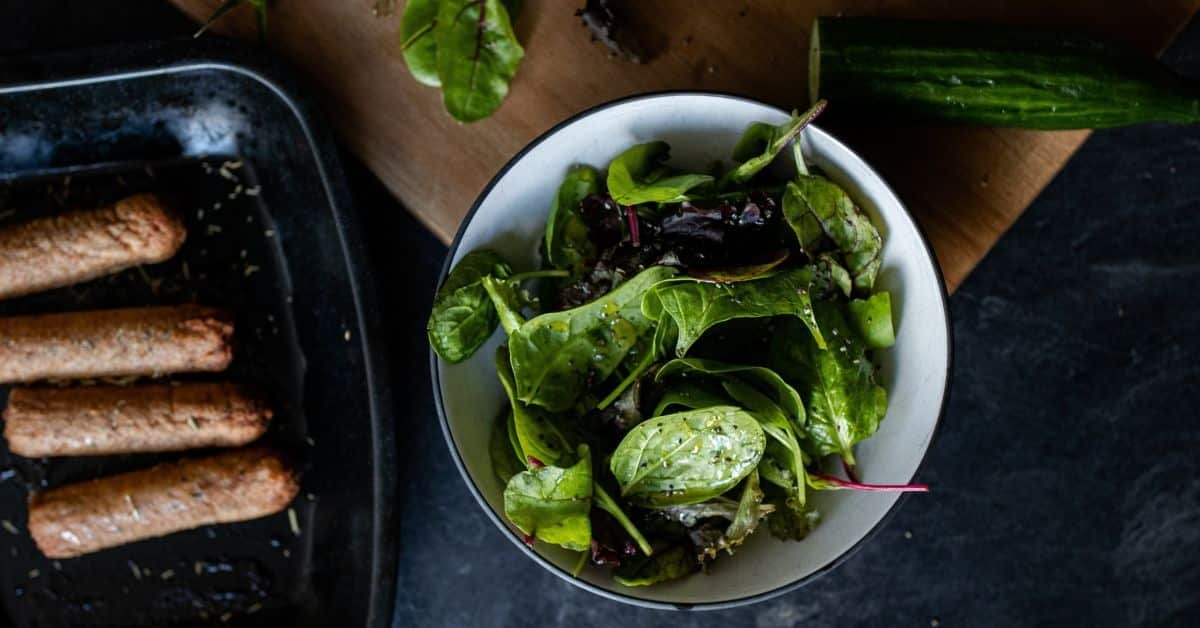 Is Vegan Sausage Actually Good For You?
Many Americans are familiar with plant-based meat alternatives, but they may not fully understand their benefits. A new generation of plant-based burgers made by Impossible Foods, Beyond Meat and others have taken the market by storm thanks to their higher nutrient content. However, while previous attempts to create fake meat were unable to truly replicate the meat from plants like vegetables, a new effort is leading to real results.
We're in an era of unprecedented change in food production and consumption, with plant-based foods being the big thing lately. People love vegetarian and vegan meats, which are constantly increasing in popularity. The plant-based food industry experienced significant year-over-year growth in 2019. Plant-based food sales jumped 11% from the year before, which was much higher than sales of other retail goods (2%).Sausages are also a very popular menu item for vegetarians and vegans.
According to Food Insight survey, a lot of people try switch their diets to veganism for various reasons. Here are some of the most common explanations.
They're always looking for new tastes and flavors.
They've heard a lot about it and become curious.
They want to eat less meat.
They think that to be better for the environment, it's best to only use plant alternatives.
They feel like it would taste good.
Meat producers use a lot of antibiotics, hormones, and chemicals in their production process which can be harmful to human health and the environment. The main idea behind plant-based sausage is different — they don't use any animal products while still satisfying your craving for meat.
Can plant-based sausage taste as good as the real thing?
There are many people who are vegetarians or vegans but still crave meat. This is where plant-based sausage comes in. It's a substitute for the real thing that is made from soy, wheat, and vegetables.
Plant-based sausages taste really good to some people and it's not just because they are vegetarian or vegan. Some people say that it tastes better than the real thing because of how much more humane it is when compared to meat production. They may also have a better texture, which is why they can be eaten better than traditional meat sausages. Some of the most famous plant-based sausages are vegan meatballs, vegan hot dogs, veggie sausage patties, and vegetarian breakfast sausages.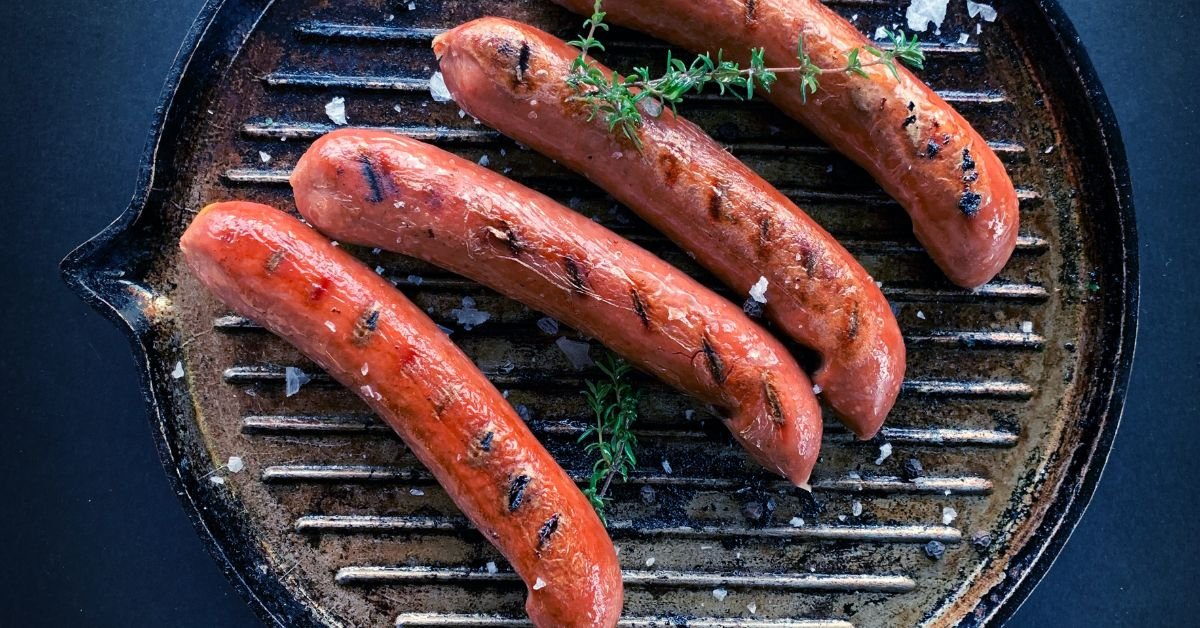 How To Make and Cook Vegan Sausage?
What You Will Need
These vegan sausages are a great alternative to traditional sausage recipes and taste absolutely delicious. They're easy to make and can be enjoyed with your favourite sauce or meal. Grilling means seitan sausages will provide added flavour, which is what you're looking for in a meatless meal. They are perfect when paired with pasta or soup, as well.
This vegan sausage is made from protein-rich, gluten-free wonder bread, seitan. The texture might be different to those of traditional pork sausages, but its flavour is stellar. The flour that will be used has been stripped down to the protein of the wheat, and it will provide protein! Once mixed with liquid, the vital wheat gluten will form a dough. Remember to not overwork it.
I used kidney beans for this classic seitan sausage recipe. The beans add colour and a lot of nutrients to the meat. Plus, they're good for you! Kidney beans are high in antioxidants, which means they can help prevent cancer and heart disease. Some black beans would also work well!
You'll need a liquid to blend everything together. To make this step easier, try using a blender or an immersion stick blender. To really make it taste like rich sausage, use a vegan beef broth.
If you're looking for a new way to explore the depths of flavour, I recommend adding a few extra ingredients: I suggest kalamata olives and their brine. Don't worry about this seitan. It tastes great on its own. This vegan recipe can be enjoyed by everyone even if they don't know what "seitan" means.
One of the most essential parts of the seitan is the olives, which will help provide that mouth-coating texture and flavour. As for blending them up, that's where our trusty food processor comes in handy.
For the spices, I used a combination of garlic powder, onion powder, smoked paprika, sea salt, black pepper, and ground mustard for this dish. I added a little bit of sriracha, but doing so was completely optional. I would, however, suggest tomato paste both for colour and flavour! Add crumbled tofu too if you want more dimension.
Preparation
Making the Dough
Add a bunch of the said ingredients to your food processor and blend until smooth.
Add the vital wheat gluten and pulse until mostly combined. If using the tofu crumbles, add them in now and pulse a few times.
Add the flour to a bowl and press it into one lump. If your hands are still a little wet, smooth them over the hard to reach places and remove some of the powdery residues. Remember, don't knead the dough.
Rolling and Steaming the Seitan Sausage
Each sheet of heavy-duty aluminium foil should be about the size of a half sheet pan, about 13" by 18". I like to be able to roll the sausage a few times while it's cooking. It helps the meat stay together and prevents it from becoming dry or crumbly later. This recipe calls for 8-10 sausage links, so get at least 8 sheets of the dough.
Using your hands and the sheets of foil, form it roughly into a sausage shape.
After making rolls, steam them and serve!
Conclusion
As plant-based sausages are becoming more and more famous, meat-free 'meat' is seen as a sustainable way to help the environment, while also helping people avoid many of the health problems associated with eating its real counterpart. The key is to make and cook them properly at home. In this way, you will not just have a healthy vegan diet, but also a satisfactory meal with your friends and family!
What are you waiting for? Make some now!