For aspiring vegans, the list of dessert options that require veganization due to their heavy reliance on eggs and milk can seem daunting.
All you want is to bake a beautiful dessert for your friends and family or to settle down with a comforting treat while binging some Netflix without all the hassle.
Thankfully, this is possible with Oreos.
The beloved biscuit is iconic among vegans, as one of the only major dessert snacks that are 100% free from animal products. Go ahead, jump for joy, it's almost a rite of passage for all aspiring vegans!
Obviously, Oreos are the perfect centrepiece for any vegan dessert, especially for an absolute classic – The vegan oreo cheesecake.
With more smooth and realistic cream cheeses on the market today than ever before, making a vegan cheesecake is not only feasible but also a fantastic option that is sure to impress your friends.
Furthermore, cheesecakes require little preparation compared to other desserts, making them a quick and easy option that is still decadent and delicious. This recipe, in particular, is no-bake.
So, let's celebrate the humble Oreo with this divine dessert recipe, inspired by Monica from The Hidden Veggies.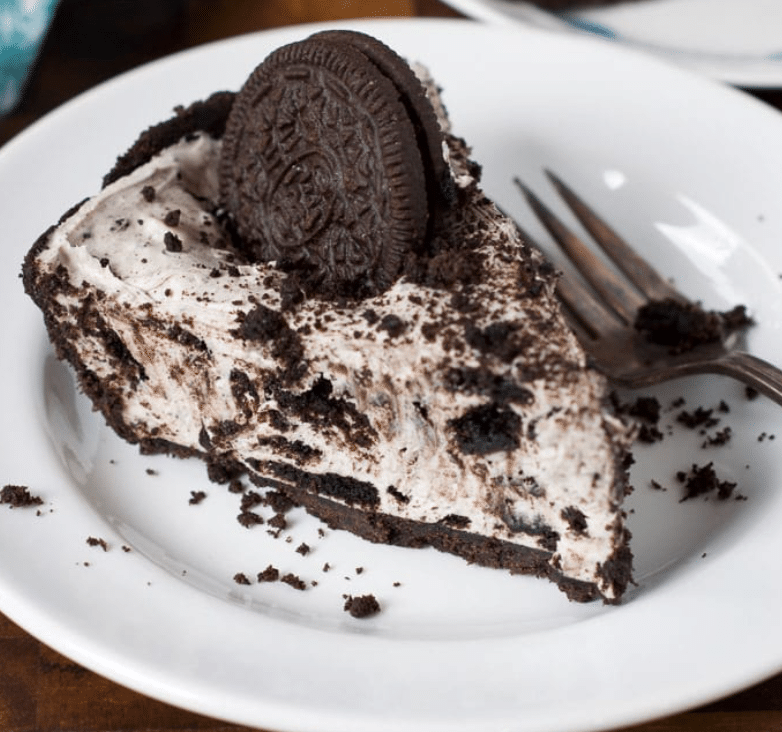 Image Credit: Wellness.co.uk
Ingredients
Oreos – Two packets of regular or double-stuffed Oreos.
Vegan Cream Cheese – for the cheesecake filling. The brand you use will greatly impact the flavour of your cheesecake. I recommend using Dr Oetker Vegan cream cheese frosting or making your own with Free From Violife Cream Cheese.
Refined Coconut Oil – to hold the cookie crumb crust together and to help the cheesecake filling firm up. Nutiva's coconut oils are a perfect option for this here in the UK.
Sugar – to sweeten the cheesecake. Brown is best as it gives the cheesecake a richer flavour.
Lemon Juice – to balance out the sweetness of the sugar and Oreos. With its acidity, it will help the cream cheese set.
Toppings – Additional Oreos, crushed Oreos, vegan whipped cream, or vegan buttercream frosting as decorative accents.
Image Credit: wellness.co.uk
Tools
Food Processor – This will make chopping the Oreos a lot quicker and easier. If you don't have one just pop your Oreos in a bag and hit them with a wooden spoon.
Blender – An immersion blender or food processor works best to blend the cheesecake filling.
Springform Pan – Not essential, you can just use an ordinary baking pan, but a springform pan is really helpful for getting the cheesecake out without any breakage. An 8-inch pan works best.
Method
The Oreo Crust
Crush 20 oreo cookies into tiny pieces (either through use of a food processor or crush them in a bag).
Then mix a cup of melted refined coconut oil with these crushed biscuits and press the mixture to the bottom of your springform pan.
Place in the fridge to cool while you make your filling.
Image Credit: Mashed.co.uk
The Oreo Filling
Either warm up your vegan cream cheese in the microwave for twenty seconds or have it set out an hour before making the cheesecake to warm to room temperature.
Crush 8 Oreos into pieces about a quarter in size (it's recommended that you use a bag and a wooden rolling pin/spoon to do this) and set aside.
Put your lemon juice, melted coconut oil, vegan cream, cheese and sugar in a blender and blend until it has a smooth and creamy consistency.
Pour this cheesecake mixture on top of your Oreo crust in the pan, then fold it in and flatten it out with a spatula. Don't over stir or squash it into the crust too heavily, strive to keep your movements gentle and precise.
Then put your cheesecake in the fridge for two hours to firm it up, and after that decorate with crushed Oreos, frosting and whatever else you fancy.
Then allow it to set for up to 4-24 hours before serving.
Pro Tips
Let the cream cheese warm up to room temperature before blending. This step may seem unnecessary, but it gives you a creamier and far more consistent texture.
Make sure your coconut oil is REFINED. Unrefined coconut oil will give your cheesecake a strong coconut flavour, which while lovely, may not be what you're aiming for.
The more time the cheesecake has to cool, the firmer it will set, so keep this in mind when planning when you intend to eat it.

Image Credit: Mashed.co.uk
How do I make this gluten-free?
All you need to do to make this recipe gluten-free is swap out the Oreos. Boots now offers a vegan and gluten-free sandwich cookie called Gato similar to Oreos that may work well for you.
Possible Variations
Use a different Oreo flavour- In particular mint, peanut butter and red velvet bring a new edge of flavour to this recipe.
Switch up the crust – if you want a more textured cheesecake, maybe try using cookies or sharper biscuits for the crust.
But you just want a classic vegan cheesecake made without dairy or nuts, then stick to the classic no-bake vegan cheesecake you've just learnt how to create.
If you're someone who doesn't have the time (or desire) to create your own vegan desserts like this incredible vegan Oreo cheesecake, then boy do we have the solution for you.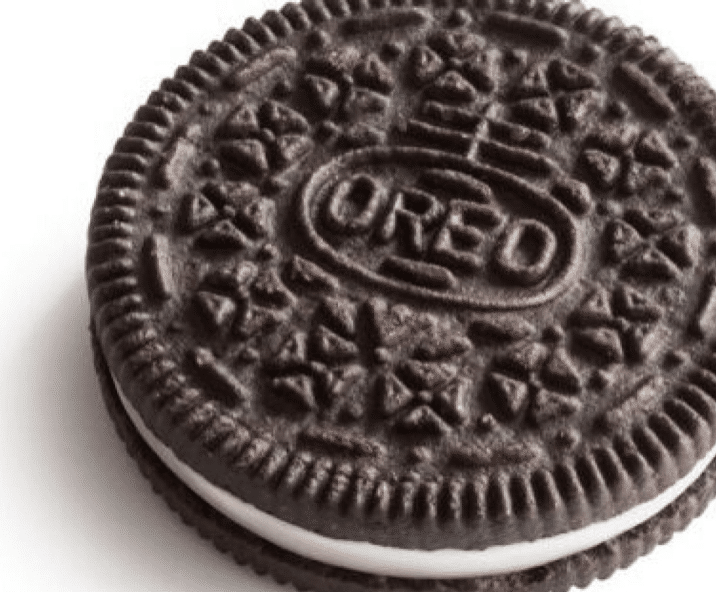 Image Credit: Thehiddenveggies.com
Plant Sumo.
We offer fantastic plant-based meals, delivered directly to your door with zero prep.
This includes mouth-watering desserts like our pumpkin oat pancakes, lovingly topped with a sticky and sweet blueberry compote.
Sitting on your sofa munching on these bad boys on a Sunday night? Now that's bliss.
To pick from our sensational selection, click here to sign up for your first subscription box today!