Types of Vegan Cheese: A Quick Guide
Many of us simply can't live without cheese. 
Thankfully, vegan cheese exists, so vegans don't need to go without any cheesy goodness.
There are three main types of vegan cheese, coconut-based vegan cheese, nut-based vegan cheese and soy-based vegan cheese.
This blog post will show you what kind of vegan cheese is on offer, what they're made from and what they are suitable for! (Why not use some vegan cream cheese to make a vegan cheesecake?).
I'm also going to rate them out of 10 because I'm feeling judgy. (Sorry, not sorry).
What Is The Difference Between Ordinary Cheese And Vegan Cheese?
There are a few key differences between vegan cheese and ordinary cheese.
Obviously, unlike ordinary cheese – vegan cheese doesn't contain any dairy or animal-derived products.
As a result, different vegan cheeses have different base ingredients such as soy, coconut and nuts.  If you're allergic to tree nuts, nuts or soy – you need to make sure you pick the right vegan cheese for you.
Some vegan cheeses melt when heated, and some don't. This is another important thing to consider. For example, if you're making lasagne, you'll want to choose a melting vegan cheese. If you are making a cold sandwich, it probably doesn't matter if it melts or not.
Types Of Vegan Cheese:
Violife Vegan Cheese – Coconut Based
Source: Violife Official Website
Violife is the KING of vegan cheese. They offer 27 different vegan cheese products, from smokey cheddar style vegan cheese to vegan cream cheese.
Their cheeses are fortified with Vitamin B12 (which is the only vitamin that vegans can't naturally consume because it is only present in animal products.) I think this shows that they are really taking the needs of vegans into account!
ALL Violife products are made with coconut oil, which has several proven health benefits, including reducing appetite and increasing fat burning.
Violife Vegan Cheese Profile:
Base Ingredient: Coconut Oil
Soy-Free? Yes
Nut-Free? Yes
Gluten-Free? Yes
Does It Have
Wide Product
Range? Yes
Does It Melt? Yes
Rating: 10/10 – They offer a vast range of vegan cheeses, and pretty much anyone can eat their products because they have hardly any major allergens. Their cheese also melts meaning that you can use it for lots of different things.
Pimp My Salad, Cashew Parm Cheese – Nut Based
Source: Pimp My Salad Website
This Paleo, soy-free and dairy-free vegan cheese is an excellent option if you're looking to upgrade your pasta, salad, or soup with a salty, savoury and crunchy topping.
This vegan cheese isn't as versatile as Violife because it doesn't melt and it only comes as a sprinkle, so you can only use it as a 'topper' for different dishes.
However, unlike Violife, pimp my salad vegan cheese is whole food based – meaning it isn't highly processed.  There are only six ingredients in their Cashew Parm Cheese, over half of which are cashew nuts! Now that's what I call clean eating!
Pimp My Salad Cashew Parm Cheese Profile:
Base Ingredient: Nuts
Soy-Free? Yes (but factory handles soy)
Nut-Free? No
Gluten-Free? Yes
Does It Have A Wide Product Range? No
Does It Melt? No
Rating: 6/10 – This cheese is great because it is based on whole foods, but it just isn't that versatile.
V Bites Cheezly, Cheddar Style Vegan Cheese – Soy Based
Source: The Vegan Kind
This award-winning vegan cheese is free from lactose, casein, cholesterol, hydrogenated fats, artificial colours and GMOs.
Aside from this cheddar style vegan cheese, they offer pepper jack style vegan cheese and mozzarella style vegan cheese.
This is a pretty good range of vegan cheeses. The pepper jack style vegan cheese would work really well with a vegan burger. The mozzarella could work well on a vegan pizza!
V Bites actively invests in up and coming plant-based entrepreneurs and companies to help build a greener future. So if you buy their vegan cheese, you could be helping other small businesses too!
V Bites Cheezly Cheddar Vegan Cheese Profile:
Base Ingredient: Soy
Soy-Free? No
Nut-Free? Yes
Gluten-Free? Yes
Does It Have A Wide Product Range? Yes
Does It Melt? Not stated
Rating: 8/10 – They offer a fairly good range of cheeses, and some of them are soy-free and gluten and nut-free.
What Can I Do With Vegan Cheese?
Vegan cheese can be used like any other kind of cheese!
Here are some good dish ideas that use vegan cheese:
Cheese Sandwiches
Homemade Pizza
Pasta Sauce or Pasta Topping
Soup Topping
Vegan Grilled Cheese
Lasagne
Vegan Cheesecake
Cheesy Meals At Plant Sumo
At Plant Sumo, London's best sustainable plant-based meal subscription service, we offer a bunch of cheesy plant-based meals for all you cheese lovers out there!
Why not check out our Italian style Marinara V Balls or our sumptuous Better Not Gnocchi?
Explore our full menu here.
FAQs
Different types of vegan cheese will and will not melt. Typically they won't melt because they are not made up of the same proteins. If the vegan cheese does melt then it is more processed.
The best types of vegan cheese are Violife Shreds, Moocho Foods, and Daiya plant-based cheese.
About the Author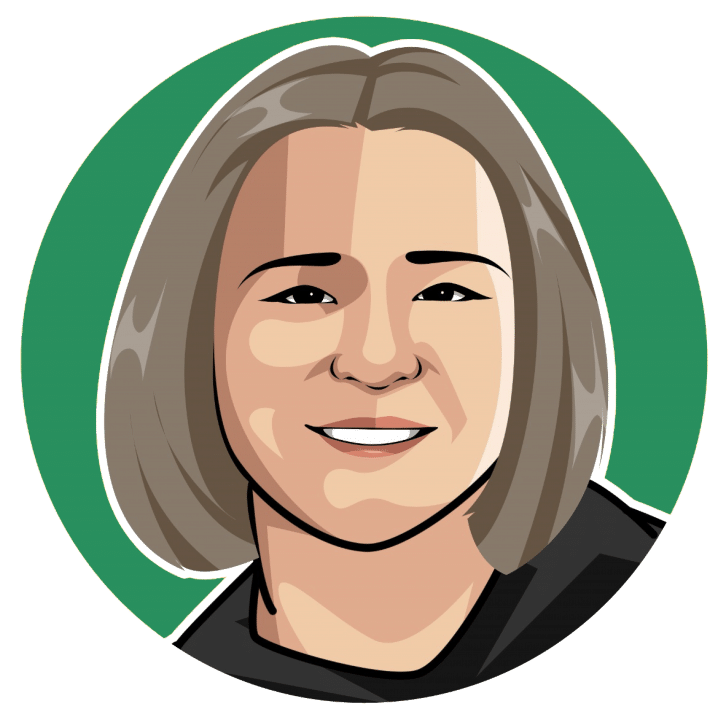 Amy Swain is a content writer for Plant Sumo, foodie and ex-chef. If she's not baking then she's got a paintbrush in hand, working on her next masterpiece.