Which Biscuits Are Vegan?
We've told you about vegan cakes; we've told you about vegan sweets, so it's time for…
Drum roll please….
VEGAN BISCUITS!!!
I mean, you saw the title, so it can't have been a surprise.
If you follow my posts, you'll know that I mention that Oreos are vegan all the time! 
But which other biscuits are vegan? The world needs to know!
This lovely list is going to show you seven types of vegan biscuits – from "accidentally" vegan biscuits to "on purpose" vegan biscuits!
Let's go!
01. Bourbons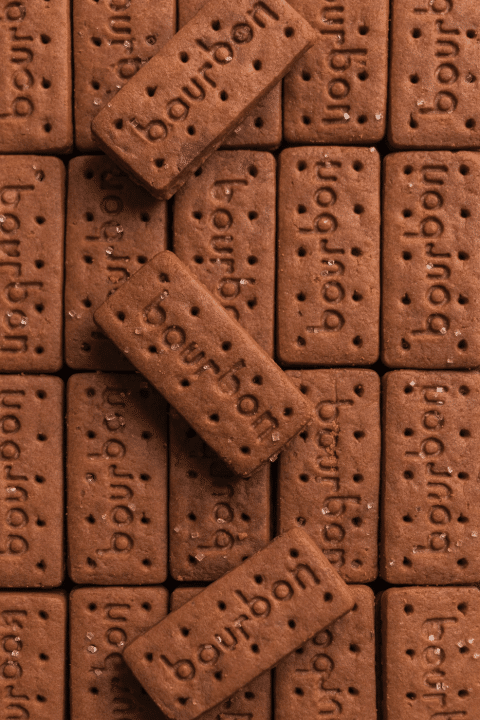 Source: Unsplash
I didn't want to be too basic and keep raving about Oreos, so we're starting with the humble Bourbon biscuit.
Composed of chocolate "butter"cream sandwiched between two crumbling chocolate biscuits, the Bourbon is a UK classic.
You probably spotted that the filling is called "butter"cream, but there isn't any butter in it at all!
The original recipe for bourbons doesn't contain any dairy, meaning that most bourbon biscuits are totally vegan (no eggs or meat products either)!
However, depending on which brand of bourbon biscuits you buy, you still need to glance at the nutrition label, as not all manufacturers use the same recipe.
(Pssst! Tesco's own brand bourbon biscuits are vegan!)
2. Party Rings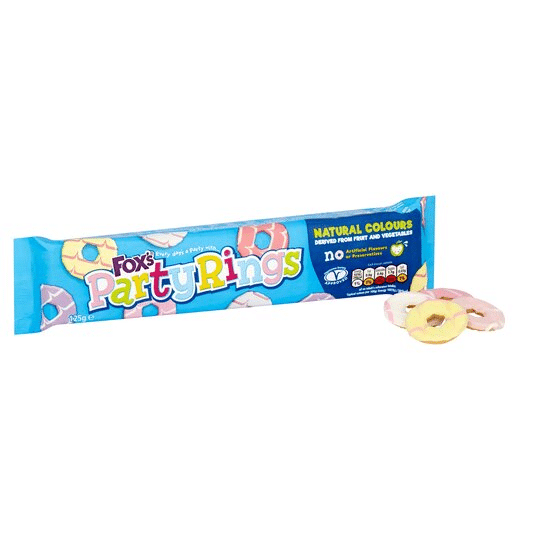 Source: Tesco Groceries
This vegan biscuit has been a feature of children's parties (and the occasional midnight snack) for over 30 years!
Each ring of crumbly shortcake biscuit is iced in pink, purple or white feather patterns.
No matter who you are, you will have a compulsion to put your fingers through them. Sorry, I don't make the rules.
Despite their vibrant and playful colours, these vegan biscuits have no artificial colours, flavours or preservatives, so you don't need to worry about feeding a bunch of chemicals to your party guests.
Next time you're hosting a shindig and need some vegan biscuits, Party Rings are the way to go!
3. Lotus Biscoff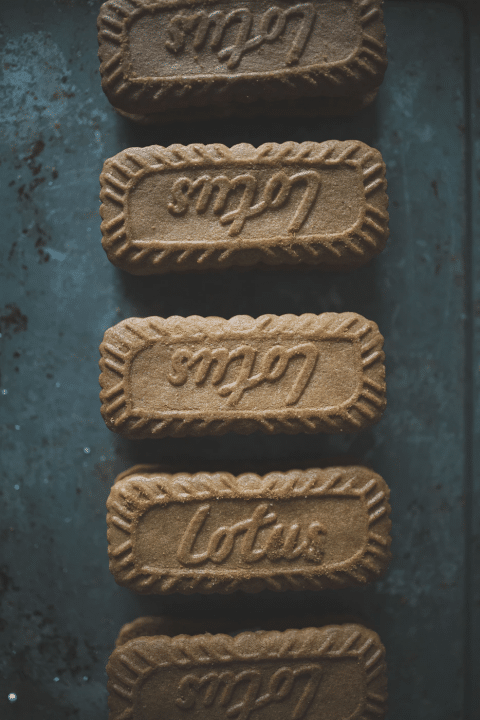 Source: Unsplash
This Belgium biscuit is flavoured with mixed spices like ginger, cinnamon and cloves, giving them a warming and hearty flavour.
They can often be found perching on the saucer of a cup of tea or coffee because their spices go so well with the soothing tastes of tea or coffee.
These vegan biscuits are spectacular, but there's more to the Lotus Biscoff story!
I'm talking Lotus Biscoff Spread.
That's right; a magical chef somewhere has managed to turn these awesome vegan biscuits into a Nutella like spread that can be used to ice cakes, spread on toast or even be blended into milkshakes. (The spread is vegan too!)
4. Oreos
Source: Unsplash
I couldn't not mention Oreo's, okay? They are officially the most popular biscuit of the 21st century (so I'm not alone in my obsession!).
The classic Oreo is made up of vanilla frosting sandwiched between two chocolate biscuits.
However, the classic Oreo flavour isn't the only one on offer. You can also buy Vanilla Oreos, Brownie Oreos, Oreo Thins and Mint Oreos – the list goes on!
They can be enjoyed as they are, but a vegan Oreo cheesecake really takes the cake (get it?) when it comes to the great recipes you can make with Oreos!
But, depending on how strictly vegan you are – it's important to know that while there are no animal-derived ingredients in Oreos, the Oreo official website does claim that Oreo's have "milk as cross-contact", so that's something to consider.
5. Hobnobs
Source: Tesco Groceries
Hobnobs are nobbly oat-based biscuits that are kind of like digestive biscuits but with more texture! A real crowd-pleaser.
Like all of the vegan biscuits on this list so far, Hobnobs are "accidentally vegan" – meaning that not all varieties of hobnobs can be considered as vegan biscuits.
So here is a simple guide to which Hobnobs are vegan:
Original Hobnobs = vegan
Choc Chip Hobnobs = vegan
Milk Chocolate Hobnobs = not vegan
Dark Chocolate Hobnobs = not vegan
6. Lazy Day Vegan Biscuits (GF)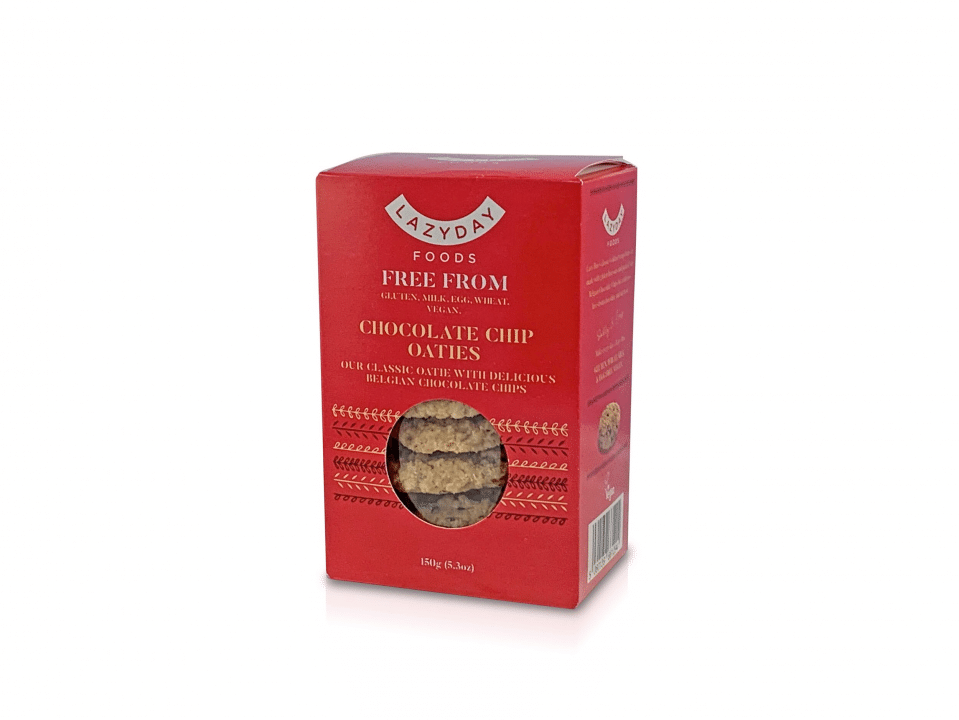 Source: Lazy Day Foods Official Website
Lazy Days vegan biscuits are the first of the "on-purpose" vegan biscuits featured on this list. Their vegan biscuits are made in a Scottish factory that is gluten-free, dairy-free, egg-free and wheat free! 
This makes them a great option if you're celiac or gluten intolerant.
Lazy Day makes a whole range of vegan biscuits such as:
Vegan Chocolate Chip Shortbread
Vegan Scottish Shortbread
Chocolate Gingersnaps
Golden Syrup Oaties
Chocolate Chip Oaties
Stem Ginger Oaties
This makes them a reliable brand for vegan biscuits; no need to check tiny little ingredient lists!
7. Rhythm 108 Vegan Biscuits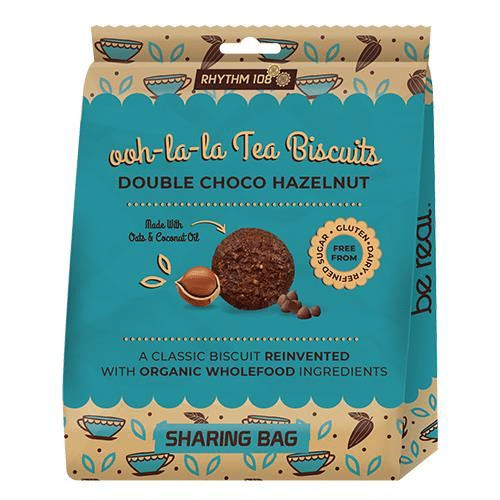 Source: The Vegan Kind Supermarket
These Swiss-made biscuits are said to be inspired by a philosophy of slow, balanced living and good nourishing food.
Rhythm 108 offers sharing bags of vegan biscuits and large single vegan biscuits that are individually wrapped.
You might be wondering, what does Rhythm 108 mean? Apparently, '108' is an ancient mathematical number that represents balance – part of their founding philosophy!
Here are some of the different flavours of vegan biscuits Rhythm 108 has to offer:
Ooh-la-la Double Choco Hazelnut Tea Biscuits
Ooh-la-la Almond Biscotti Tea Biscuits
Ooh-la-la Lemon Ginger Chia Tea Biscuits
Ooh-la-la Coconut Cookie Tea Biscuits
Biscuits Are Great, But What About Vegan Meals?
Great question!
If you're all about affordable, nourishing and tasty vegan food – but don't always feel like cooking – a Plant Sumo subscription is perfect for you!
We believe in accessible, affordable and exceptional vegan food for all! 
About the Author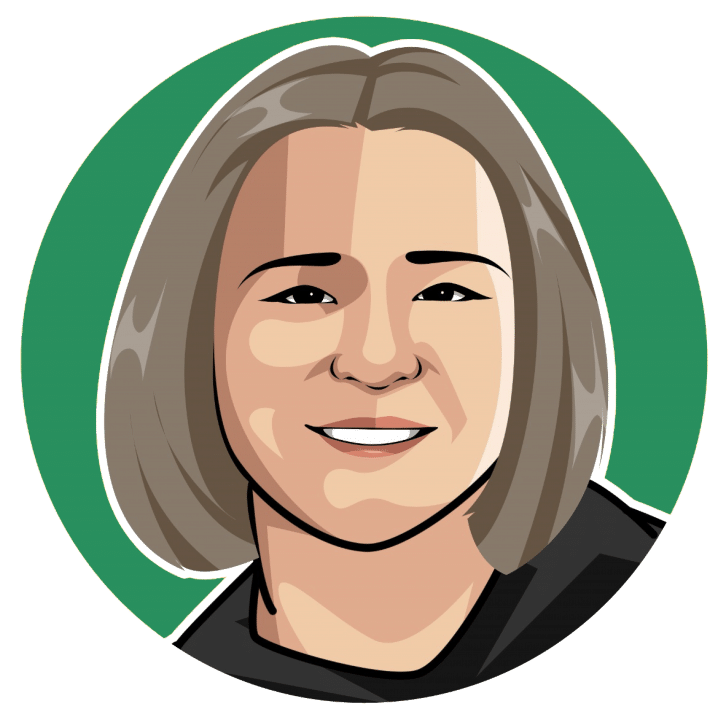 Amy Swain is a content writer for Plant Sumo, foodie and ex-chef. If she's not baking then she's got a paintbrush in hand, working on her next masterpiece.