Best Vegan Sushi In London
Source: Unsplash
If you like exploring food, then you will love this. Vegan sushi! Those two words put together may seem so paradoxical, but it also sounds so delicious. Thankfully Vegan sushi tastes as good as it sounds, and if you are ever in London, we have the low down on some of the Best Vegan Sushi in the city. Yes, sushi is highly nutritious, cruelty-free, and one hundred percent plant-based.
Here are our top places to get the best Vegan Sushi In London.
Itadaki-zen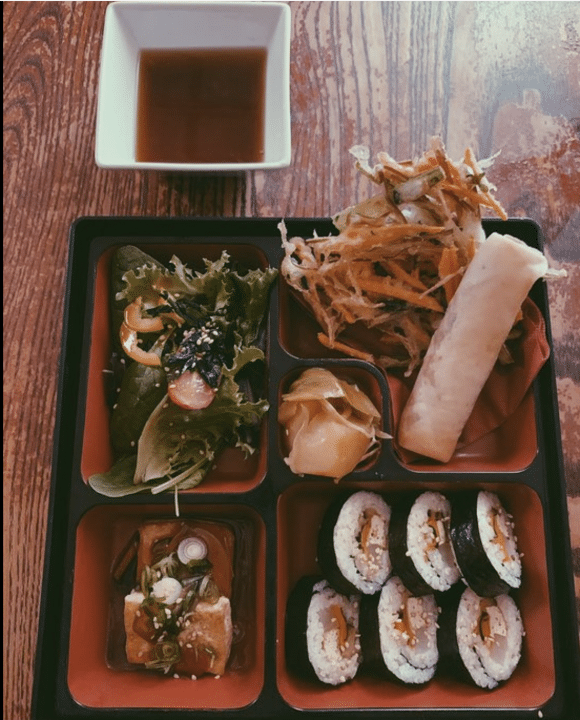 Source: Tripadvisor
Located at King Cross, Itadaki Zen is a cozy traditional Japanese restaurant that caters solely to vegans. Stylized as Europe's first organic and vegan Japanese restaurant, you can order from any one of their set menus – it's all good food, but their bento box of sushi and tempura is so fresh and flavourful, and first on our list of best began bushi in London.
Itsu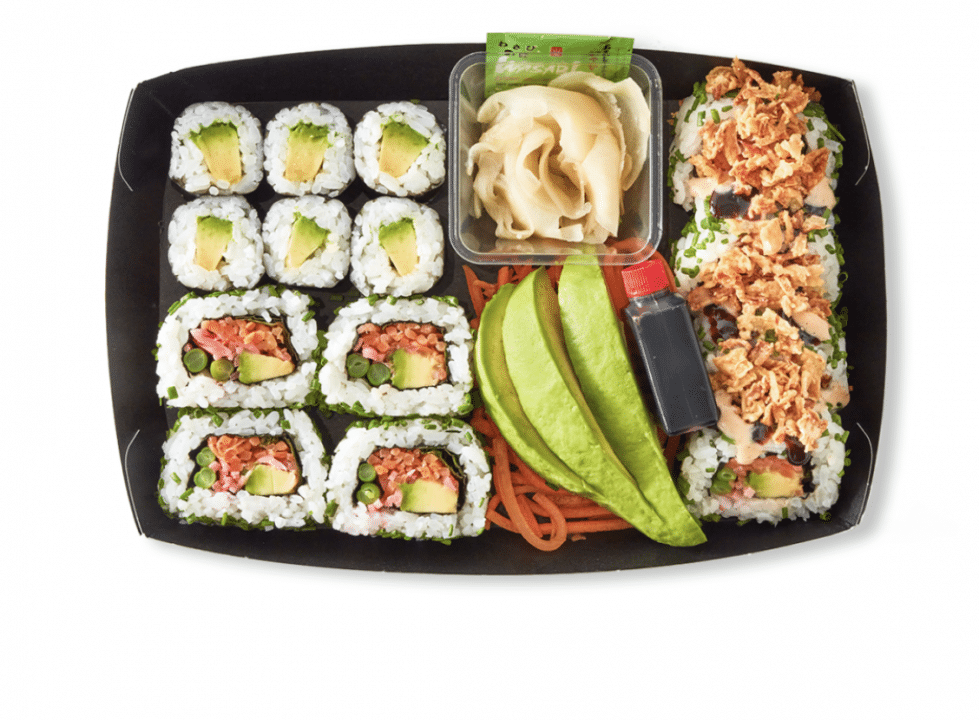 Source: Itsu
Itsu is another sensational Japanese restaurant chain that does not disappoint. Treat your taste buds to one of the best sushi in London when you try Itsu's veggie maki with lightly pickled carrots, green beans, mint, and red ginger. The edamame beans give it such a delightful taste and are also very nutritious.
Roka
Source: TripAdvisor
Roka offers mouthwatering vegan options. It's a cynosure of all eyes as it attracts both visitors and natives. Their menu is quite exotic, and they do carry non-vegan cuisines like salmon fillet teriyaki with sansho salt, but you need to check out their vegan menu; it's fire! They have sweet potatoes baked in bamboo husks, Japanese mushroom rice hot pot, and boy; their vegan sushi is one of the best sushi in London.
Pham Sushi
Source: Pham Sushi
I cannot believe it is not fish; well, that is just because it isn't. The sushi from Pham Sushi may look like regular sushi, but that's only because their Vegan Sushi platter comes with Vegan Tuna and Vegan Salmon Nigiris. Their menu is one of the best sushi in London for those who want their food to look and taste but not be animal-based.
Inigo
Source: Tripadvisor
For sushi that looks as good as it tastes, try Red Hot Pepper rolls and the Miso Broccoli rolls with stem broccoli, cucumber, pickled daikon, and sesame miso. All delightful options, are hand-rolled right in front of you, so you can see everything that goes into one of the best sushi in London.
Nobu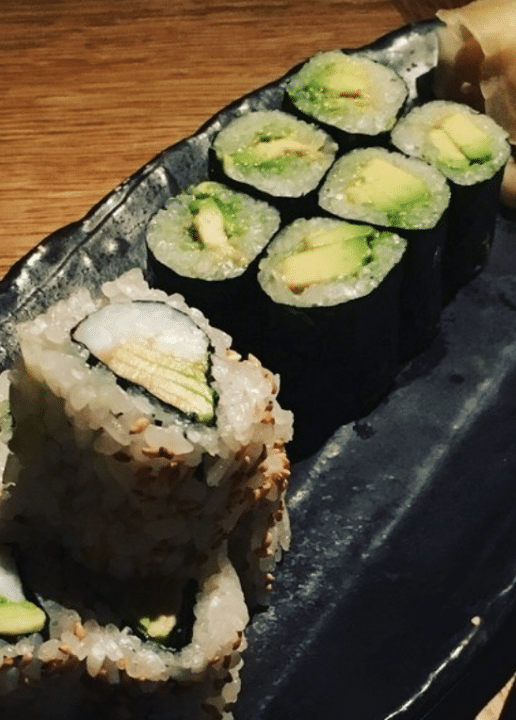 Source: TripAdvisor
Nobu is already quite famous for its many seafood and sushi dishes, but does it have vegan sushi? Why yes, it does. In fact, Nobu has one of the best vegan sushi in London. Although on the high side, you can choose from a range of tasty makis and other rolls made with ingredients like asparagus, American corn, tofu skin, and avocado.
Zen Washoku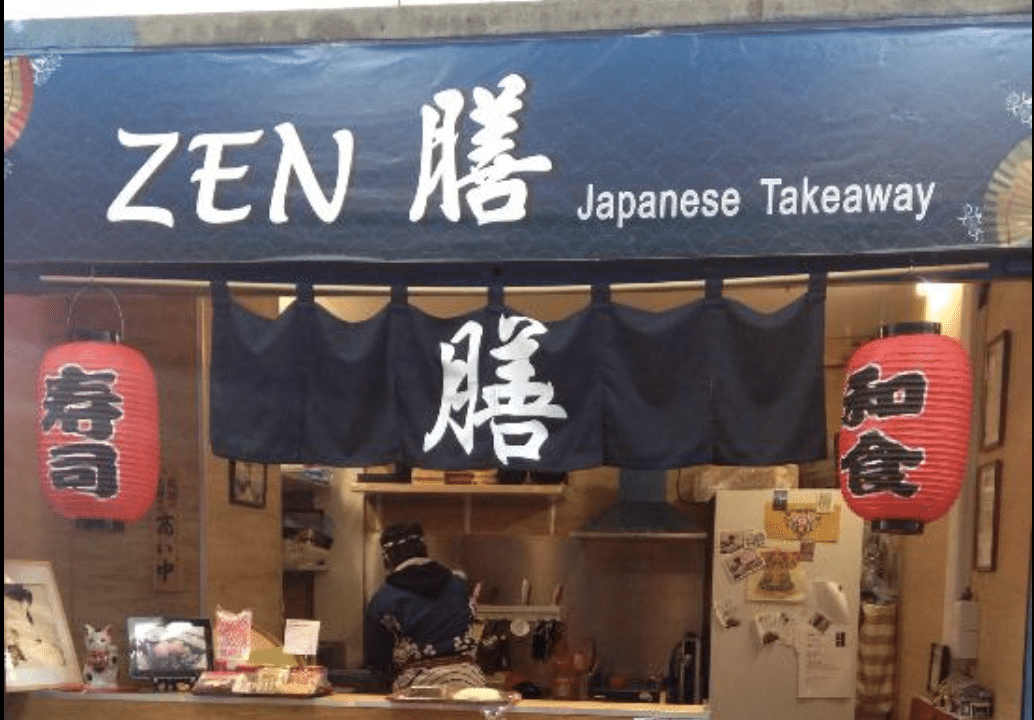 Source: Tripadvisor
Zen Washoku makes some excellent sushi, but it's also reasonably priced. It's a very intimate place, but their menu includes lots of vegan options like miso soup, tofu katsu don, and bento boxes, and word around town is that their sushi is one of the best sushi in London.
Wasabi
Source: Tripadvisor
Wasabi makes one of the best sushi in London, and anyone that has tried them can testify that all their foods are yummy. They have over 19 vegan options, and they are all about healthy eating. Their dishes are made fresh every day from vegan sushi, bento dishes, hot spicy noodle soups (even snacks!), and drinks.
Yo! Sushi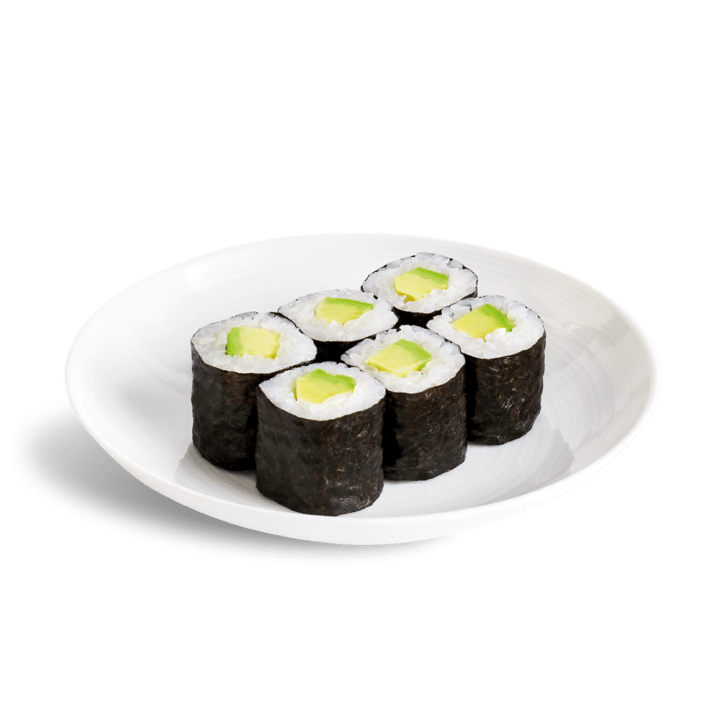 Source: Yo! Sushi
Yo! Sushi is famous for starting the Japanese 'kaiten' sushi bars in the UK. Still, if you didn't know, this restaurant chain has an exciting array of vegan sushi alternatives like their avocado maki, pumpkin katsu, Yasai roll, and Yasai Temaki. I wouldn't say they have the best sushi in London, but they serve a nice munch for anyone looking for some healthy vegan sushi around London.
FAQs
What is a good vegan sushi restaurant in London?
Looking for vegan sushi in London? Here are some top restaurants:
Itadaki-Zen
Itsu
Roka
Pham Sushi