Vegan snacks are no longer just yoghurt, soya, chia seeds, or fruits. The vegan snack industry in the UK has stepped up its game-they're getting more creative than ever with its vegan snacks!
In this article, we will feature excellent vegan snacks that are widely available around the UK.
Vegan crisps
Crisps are a staple at movie nights, family parties, and picnics. Craving for a bag of crisps but afraid to break your vegan diet? No worries, we listed out some vegan crisps you may try, and some of them are so unexpectedly vegan!
1. Pringles
In case you didn't know, different flavours of Pringles are vegan-friendly! These old school crisps we grew up with can be enjoyed even in the vegan society. Their vegan flavours are:
Pringles Original
Pringles Texas BBQ Flavour
Pringles Smokey Bacon
Pringles Paprika
Pringles Original Tortilla Chips
If you've gone vegan, there's no need to miss out on some savoury Pringles crisps! Who knew Pringles can be a healthy snack?
2. Doritos
Enjoy some fierce Doritos Chilli Heatwave Tortilla Crisps if you're craving some spicy snacks. These crisps are best enjoyed with refreshing salsa on the side.
3. Walkers
Walkers offer some vegan-friendly classic flavours, and they've confirmed it themselves! Snack on crisps worry-free with these different flavours:
Worcester Sauce
Crinkles Simply Sea Salted
Ready Salted
Salt & Vinegar
4. McCoy's
Famous for their crinkle-cut crisps, McCoy's actually offers vegan-friendly options which are popular for non-vegans too! Try their vegan crisps like:
Salted
Mexican Chilli Flavour
Salt & Malt Vinegar Flavour
The Salt & Malt Vinegar Crisps is a must-try if you're craving strong-flavored crisps-it is pungent and crispy!
Bonus: Butterkist Popcorn
Popcorns are not crisps-we know. But popcorns are a movie night staple, and we won't let you miss out on this one. Snack on these vegan-friendly microwave popcorns that can be enjoyed with vegan and non-vegan friends on a lazy movie night! Here are the vegan options Butterkist offers:
Salted Microwave Popcorn
Ready to Pop Sweet Microwave Popcorn
Ready to Pop Sweet & Salted Microwave Popcorn
Vegan Sweets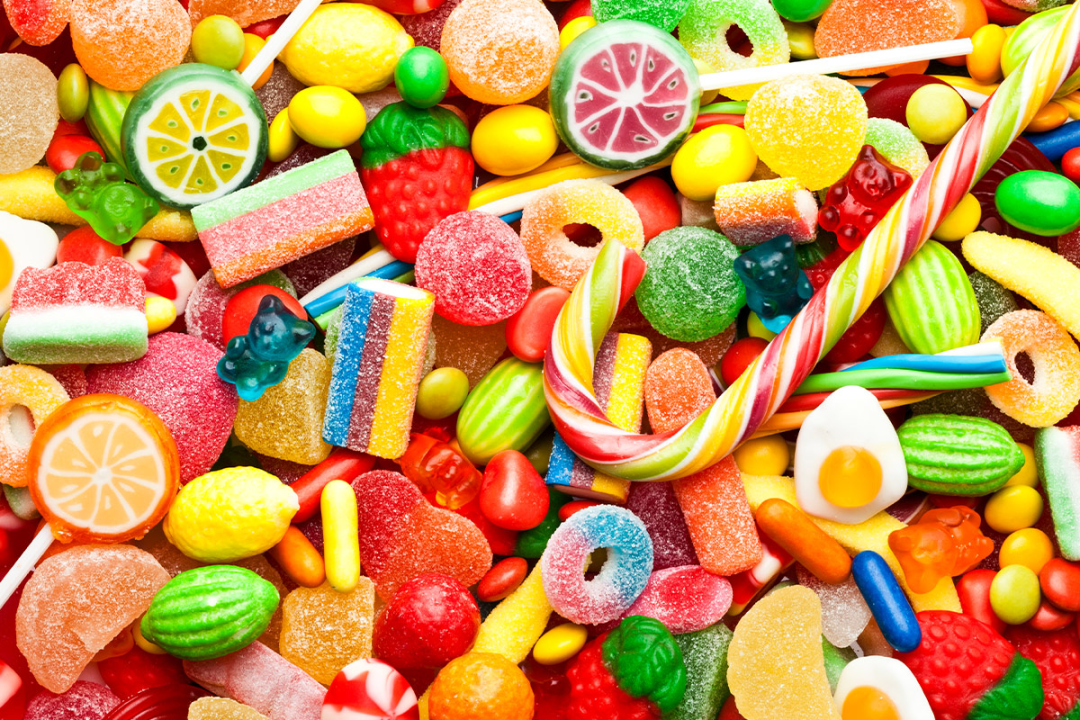 Contrary to popular belief, there is a fair amount of vegan-friendly sweets in the market. If you're a vegan with a sweet tooth, these are your go-to vegan sweets:
1. Skittles
Surprisingly for some, Skittles are 100% vegan! Skittles may be bought in almost every supermarket and local store. So whether you've switched to a vegan lifestyle, Skittles are still a safe option.
2. Free From Fellows
Free From Fellows, a 100% vegan company, makes sugar-free treats such as Gummy Bears, Cola Bottles, Rhubarb & Custard, and Pear Drops. Reminisce the good old days with a pack of Free From Fellows candy and your favourite childhood movie!
3. Starburst
Did you know? These fruity favourites are 'accidentally' vegan. Unlike other chewy snacks, Starburst do not use gelatin to achieve their signature texture, which makes this snack 100% vegan!
4. Booja Booja
Tired of vegan dark chocolate? Get a little fancy with Booja Booja's vegan truffles. Who says you cannot make quality truffles without the dairy products? Booja Booja mastered the art of removing dairy based products to make quality vegan truffles. In fact, their hazelnut truffles have won 19 awards already!
5. Freedom Mallows
Freedom Mallows offers gluten-free, vegan marshmallows! Enjoy sweet vegan recipes that require marshmallows worry-free with their classic pink and white colours. You might also want to try their chocolate-covered vegan mallow bars and make s'mores out of it with a vegan biscuit of your choice!
6. Ben & Jerry's
Ben & Jerry's offers a range of vegan ice cream and their one of the best vegan snacks you could get! Try Ben & Jerry's Non-Dairy Peanut Butter and Cookies. Their dairy-free collection is a little pricier than the classics, but we assure you it's all worth every penny!
FAQs
What popular snacks are vegan
There is a wide range of vegan snacks you can grab from the supermarket. Surprisingly, some of our favourite childhood snacks are vegan!
What chips can vegans eat?
A lot of famous crisp brands offer vegan-friendly options. Make sure to check Pringles, Walkers, Doritos, McCoy's, Jacob's, and Hula Hoops-they offer a few tasty vegan options!
What sweets can vegans eat?
There is a wide range of sweets vegans can choose from-chocolates, ice creams, candies, gummies, and more! While most sweets contain milk, you may check whether your favourite sweets are dairy-free to confirm if they are indeed vegan.
Conclusion
A misconception has it that delicious vegan food is complex and time-consuming to prepare. In this article, we listed vegan snacks perfect for a quick and tasty break from your routine. Try these delicious vegan snacks without breaking the diet!
Have you tried these snacks yet? Grab some now– most of them are available in UK supermarkets!